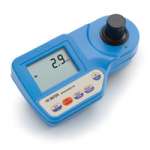 | | |
| --- | --- |
| Kategori | HANNA |
| Di lihat | 2659 kali |
| Harga | Rp (hubungi cs) |
Pesan Sekarang !
081294124885 / 085104387311
08 sampai 17.00
Detail Produk HANNA HI 96709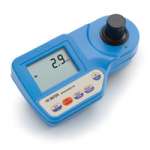 Manganese is one of the most common metals present in nature and is used in many industrial applications, for example, the production of fertilizers and in the pharmaceutical industry.
Manganese salts are also used in iron alloys ( steel manufacturing) and non-iron alloys as it improves their corrosion resistance and hardness.
The HI 96709 measures the manganese content in water and wastewater in the 0.0 to 20.0 mg/ L ( ppm) range.
This meter uses an exclusive positive-locking system to ensure that the cuvette is in the same position every time it is placed into the measurement cell. It is designed to fit a cuvette with a larger neck making it easier to add both sample and reagents. The cuvette is made from special optical glass to obtain best results.
Order Information:
HI 96709 is supplied with sample cuvettes with caps ( 2) , 9V battery and instruction manual
HI 96709C includes HI 96709 photometer, sample cuvettes with caps ( 2 ea.) , 9V battery, scissors, cloth for wiping cuvettes, instrument quality certificate, instruction manual and rigid carrying case.
Produk lain HANNA HI 96709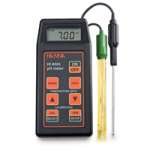 Rp (hubungi cs)
Rp (hubungi cs)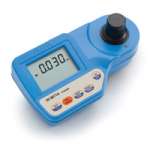 Rp (hubungi cs)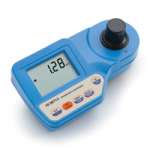 Rp (hubungi cs)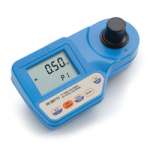 Rp (hubungi cs)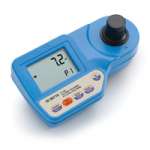 Rp (hubungi cs)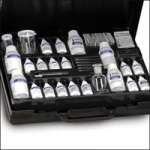 Rp (hubungi cs)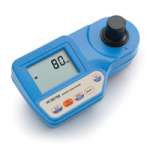 Rp (hubungi cs)